LGBT+ History Month
February marks LGBT History month. We have collected together some useful links and resources for your information be sure to check them out!
LGBT History month – The website below has lots of videos and resources on LGBT history, individuals from the past as well as videos from individuals from today.
Why do we use the rainbow as a symbol of LGBT equality?
"Rainbow flags tend to be used as a sign of a new era, of hope, or of social change". Rainbow flags have been used in many places over the centuries: in the German Peasants' War in the 16th century, as a symbol of the Cooperative movement; as a symbol of peace, especially in Italy; to represent the Tawantin Suyu, or Inca territory, mainly in Peru and Bolivia; by some Druze communities in the Middle east; by the Jewish Autonomous Oblast; to represent the International Order of Rainbow for Girls since the early 1920s; and as a symbol of gay pride and LGBT social movements since the 1970s.
Today, the flag is flown as a sign of inclusion and welcome. When flown outside businesses, or placed in shop windows, it tells LGBT people they can relax, and feel safe to do what others' take for granted: to hold hands or kiss their partners, to rent a hotel room together, to book a table for Valentines day, to demonstrate their love without hate. As an image, it reminds us of not only the diversity of sexual orientation but also of the diversity of human characteristics as a whole.
__________________________________________________________________________________________________
Stonewall
The Stonewall website has lots of information on LGBT history along with lots and activities and resources.
https://www.stonewall.org.uk/about-us/news/stonewall-uprising-50-years-lgbt-history
___________________________________________________________________________________________________
PiNC – Pride in North Cumbria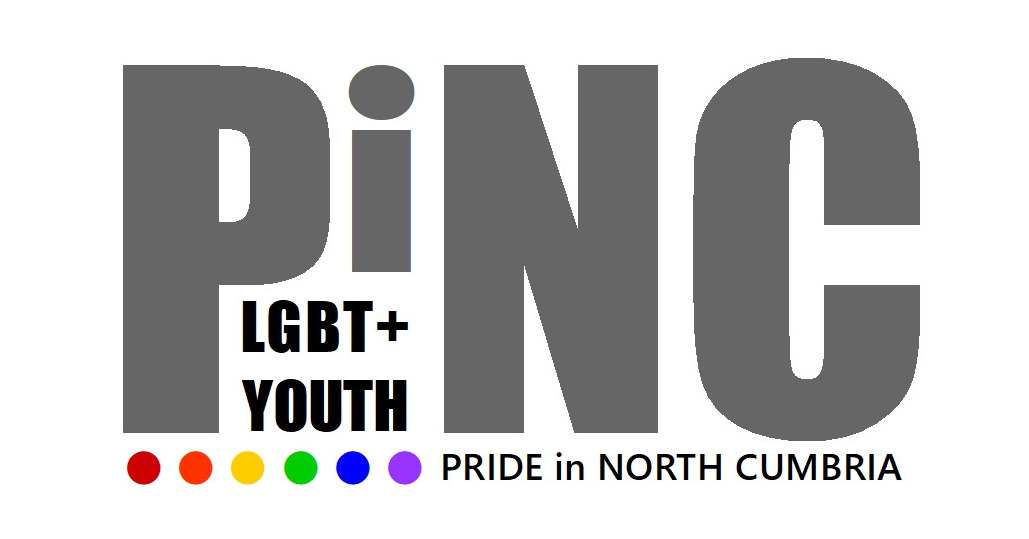 https://www.prideinnorthcumbria.org/
PiNC in Cumbria is here to help you. Please visit their website for contact details and information.
Advice and support are always available from our experienced youth workers, as well as other group members.
Our usual 2020 drop-in sessions are currently not running because of the coronavirus pandemic. However new in-person sessions are being developed in-line with COVID Safe guidance.
We are also launching more online projects to keep our services going. Check out our new PiNC Blogs for more details. You can find us on Facebook for the most up-to-date information about what we've got planned and when.
_________________________________________________________________________________________________